BUSprestige 🚐🚐 at BUSworld Expo 2019 Brussel – english edition
6 listopada 2019

Posted by

Bus Prestige
Możliwość komentowania

BUSprestige 🚐🚐 at BUSworld Expo 2019 Brussel – english edition

została wyłączona
Press & Video
Busprestige Busworld Summary
The Busprestige company has taken part in Busworld Europe exhibition for the fourth time, and we have prepared a movie from this event on the order of polish minibus producer. This year they showed two minibuses based on Mercedes-Benz Sprinter and their motto for the exhibition was as follows: "buses are our passion". The motto is precisely connected with mission of the Busprestige company. –"We assess that the organizer's choice of new location is absolutely accurate. In conversations our customers appreciated logistic convenience, closeness of the airport and wide array of hotels in Brussels. All those aspects had important influence on the success and satisfaction of the customers and exhibitors of the Busworld Europe – says Piotr Komosinski, the co-owner of Busprestige. –"For our company the exhibition has been extremely successful. New location of Busworld exhibition in the capital of the Europe is a challenge and obligation to be a europewide company, and so Busprestige is – undisputed leader on the European market in buses and minibuses production. Another relevant fact to mention is that Busprestige exists on the market since year 2005 and has the experience of 14 years in the section of minibus and microbus."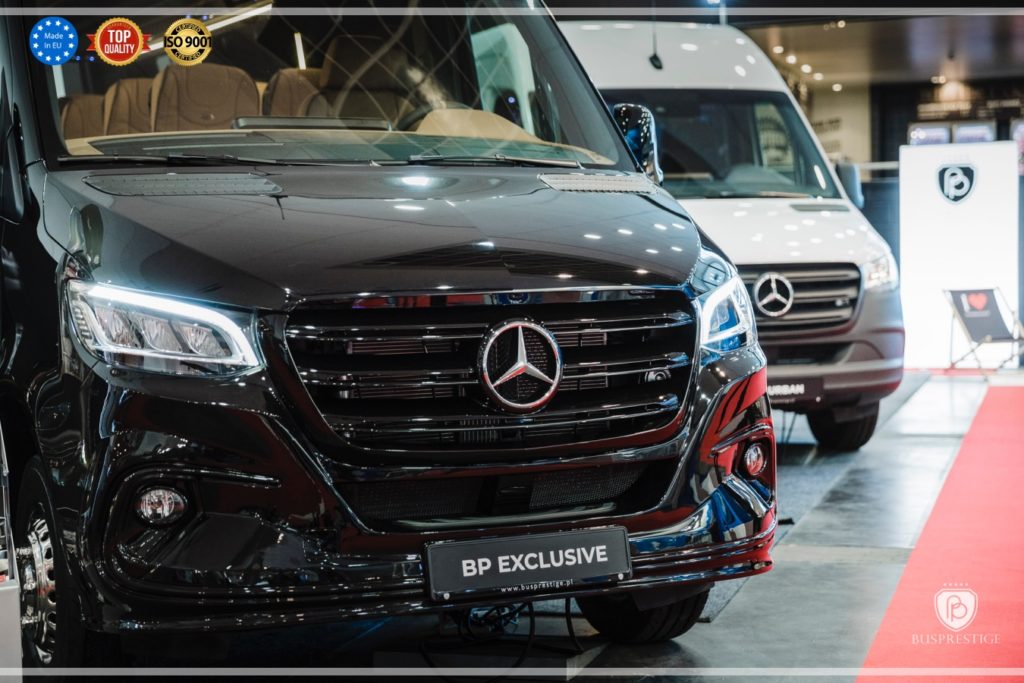 Busprestige – two models at expo
On the Busprestige's Busworld standing this year we had occasion to see two vehicles based on Mercedes-Benz Sprinter, which encountered huge interest of the customers. According to the company, the standing has been visited by over 2000 people. – "During meetings everyone concerned have been repeatedly underlining high quality, attention to details and unique composition of colours of the vehicle in BP.Exclusive model presented by Busprestige. The confirmation of this success is the fact that the bus has been sold on the first day of the exhibition, nevertheless we received few more orders on this type. The exhibition showed us huge interest of our products in diverse European markets. Which ones? Well, it's business secret. Now it's time to convert promises into agreements" – says Piotr Komosinski.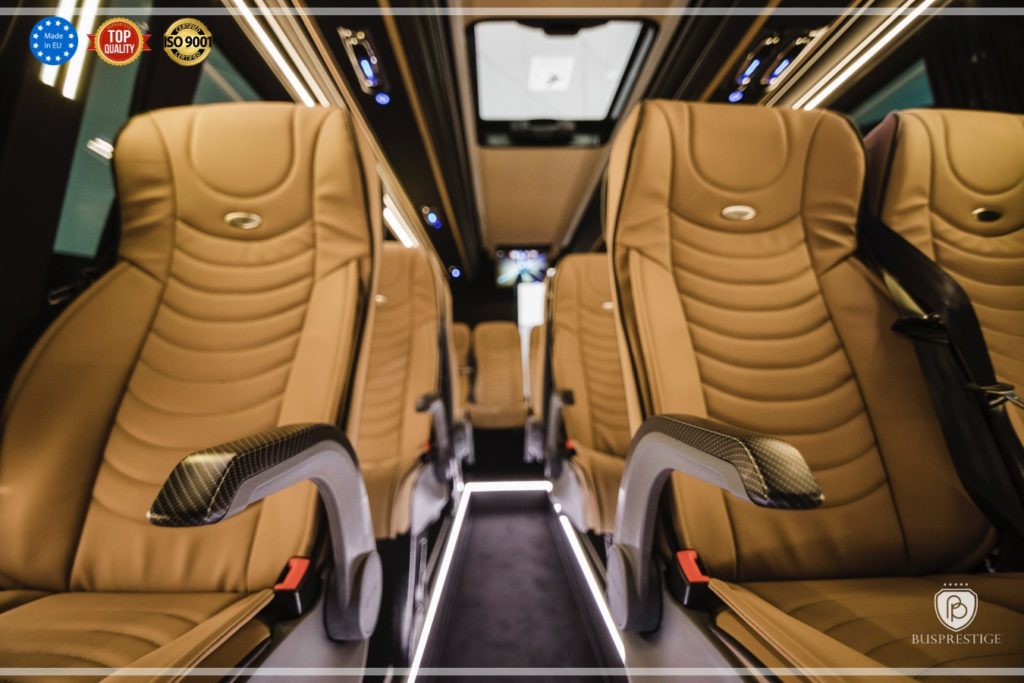 Busprestige next steps
The Busprestige company actively participates in development of automotive industry. At present the Busworld exhibition indicated that electrical vehicles is not a fashion of being "eco" or engineers vision anymore, but necessary strategy for every company. Therefore upcoming years will have dynamic trend in electrification of passenger and usable vehicles, in MINI segment as well. – "The Busprestige company is ready for electromobility. We have created separate department called Busprestige Electric Vehicle. In case of this project vehicles with electrical and hybrid drive will come into being. In order to achieve this point, we are planning cooperation with Daimler and Volkswagen concerns, so that we can have configuration of base vehicles dedicated to usable developments, passenger transport including disabled people" – declares Piotr Komosinski. Moreover on the Busworld exhibition, Busprestige company announced start of Busprestige Academy. It's inside project, which aim is to stick to the philosophy of continuous improvements every producer's actions. This project will allow us to improve qualifications of our employees. Furthermore, we are going to collaborate with University of Gdansk and Technical University of Gdansk. –"Our purpose is to invite experts in management, production and quality to our company in order to create unique buses, determine new trends, and eventually provide customers with new standard of product and service" – summarizes Piotr Komosinski.

Busprestige Busworld 2021 – Busprestige Special Edition
Upcoming Busworld exhibition – in year 2021 – will be fifth, jubilee edition for polish producer. On this event Busprestige is going to present a surprise – vehicle in limited version called BUSPRESTIGE LIMITED EDITION 5 BUSWORLD ANNIVERSARY. The company is going to produce only 5 pieces of the vehicle worldwide, which is going to be introduced on the Busworld 2021.