Busprestige Studio Design presents Sprinter Van Spring 2019 Edition
3 kwietnia 2019

Posted by

Bus Prestige
Możliwość komentowania

Busprestige Studio Design presents Sprinter Van Spring 2019 Edition

została wyłączona
Luxury Sprinter Passenger Van
Busprestige Elite Manufacturer of Buses & Minibuses
Busprestige present customizable luxury and endless possibilities interior Sprinter Van with guaranteed high-quality craftsmanship.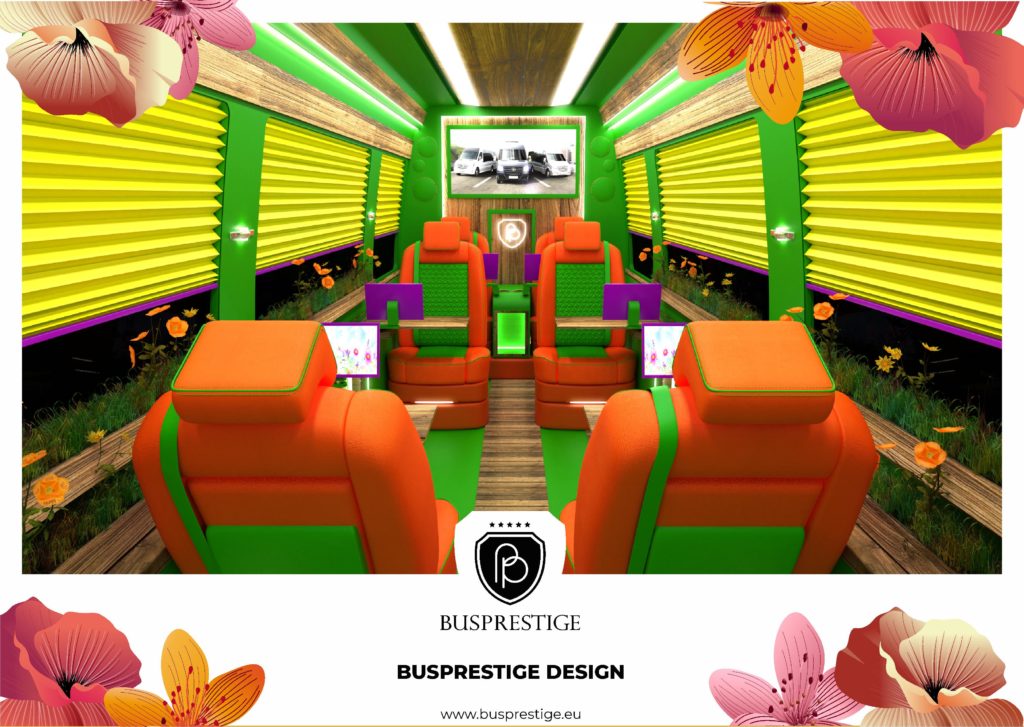 Busprestige Design Studio. Buses are our passion. We are constantly developing our buildings and therefore the Busprestige Design studio creates modern buses, minibuses and commercial vehicles. Our conceptual concepts of buses commonly known as busconcept are transformed into real bus constructions. Modern design creates details, an interesting combination of fabrics and materials, while the whole bus development must meet the requirements of functionality and comfort of passengers. The Busprestige Design studio is able to realize for the customer each individual order for building the vehicle, starting from discussing the client's vision, consulting, developing a graphic design of the vehicle and its interior to the final result in the form of a dream, unique vehicle.
Busprestige is a leader in the production of buses and minibuses on the European market. We are a company with traditions since 2005. Our vehicle bus modification are characterized by high quality and innovation. According to the mission of the Busprestige company, the most important for us is customer satisfaction and trust. We advise our clients on the right choice of bus, interior design and color materials, equipment configuration, technical advice. We always create a unique vehicle body design.